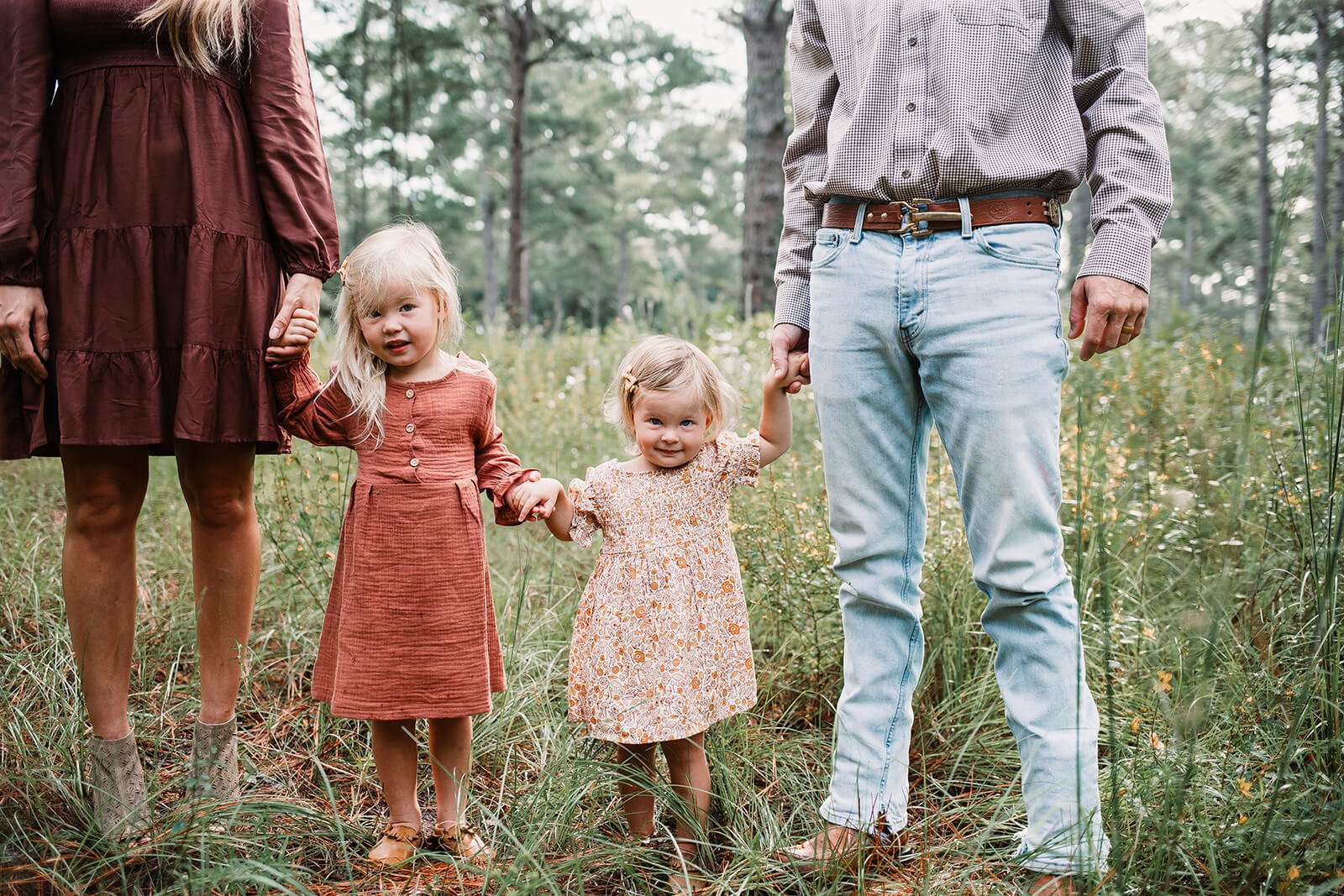 Photographer In Thomasville Georgia
Hey friend! Welcome to Rynn & Kate Photography! This is my little corner of the world where I bring the magic of natural light photography to life. And guess what? I'm right here in Thomasville, Georgia, capturing the beauty of our charming southern town through my lens.Let me tell you, I absolutely love what I do. My work is inspired by my deep love for family, faith, and the simple joys of life. Being a proud momma of two beautiful daughters, I understand just how important it is to preserve those fleeting moments that make family life so precious.
When I have my camera in hand, I strive to capture the genuine warmth, love, and real emotions that define those special southern family connections. It's not just about freezing unforgettable milestones or capturing the warmth of family gatherings for me. I want to preserve the joy of everyday life too. I have a down-to-earth approach and a creative flair that ensures your photographs will reflect the authentic southern charm and become cherished memories for generations to come.
Welcome to Rynn & Kate Photography in beautiful Thomasville, Georgia!
As a natural light photographer, I specialize in catching authentic moments bathed in natural sunlight's soft, warm glow. With a passion for preserving life's precious memories, I am dedicated to creating stunning images that evoke emotions and tell unique stories. Whether you're expecting, celebrating a new arrival, cherishing the bond between loved ones, or commemorating milestones, I am here to provide exceptional photography services.
Maternity Photography
The journey to motherhood is a remarkable and transformative experience. I offer maternity photography sessions that beautifully capture this particular time's radiant glow and anticipation. With an artful blend of natural landscapes and elegant poses, I create timeless images that reflect the joy and love surrounding the miracle of life.
Newborn, Children, and Family Photography
From the tender moments of a newborn's first days to the playful energy of children and the warmth of family connections, I specialize in capturing the essence of these fleeting moments. With a keen eye for detail and a gentle approach, I create heartwarming images that freeze time and allow you to relive these cherished memories for years to come.
Senior and Couples Photography
Celebrate your unique personality and capture the essence of your relationships with my senior and couples photography sessions. Whether you're a graduate excitedly embarking on a new chapter of life or a couple deeply in love, I strive to create captivating portraits that reflect your individuality and preserve the love and connection you share. I am passionate about providing a personalized and enjoyable photography experience for each of my clients in Thomasville and beyond.
Let's create stunning images together that will become treasured heirlooms for generations to come. Contact me today to schedule your session, and let's embark on this artistic journey together.